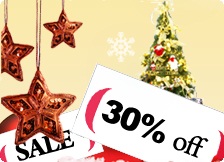 3herosoft, is dedicated to developing computer multimedia software such as Video Converter, DVD Ripper, iPod Rip, DVD Copy and DVD Creator software for the international users.
At present, there are many senior tech members working for the software studio. Our team of senior tech members has designed a set of DVD transcoding technology and authoring technology that have outstanding performance. Currently, we are trying to set up a special retail system and support network to give the best service to you.
We will keep improving the functions and performance of our products and trying to expand into more forms of multimedia software for computers. To show our thanks, we will work harder to aim at providing first-rate software and excellent service in the following days to meet your needs.
Technical Support Team
If you didn't get the answers from the Product FAQs, please contact 3herosoft technical support team for further assistance:
E-mail: support@3herosoft.com
Sales & Marketing Department
Enquiries about product license and price, order and account information.
E-mail: sales@3herosoft.com
About reselling, distributing 3herosoft products, partnership and advertising opportunities?
E-mail: sales@3herosoft.com
Questions in 3herosoft Affiliate Program?
E-mail: affiliate@3herosoft.com
For exchanging link request, suggestions and feedbacks about our site or our product
E-mail: sales@3herosoft.com